Your efforts make it happen!
The efforts of our valued members have and will truly made a difference.  Thank you!
Your efforts can make a better world possible.  Future generations are counting on you!

Utah URI is a 501(c)(3) non-profit interfaith organization dedicated to bettering the environment and raising awareness. We gladly accept and appreciate any and all donations.

THE GREEN RULE

The
Green Rule
illustrates each religion's and spiritual philosophy's long-standing tradition of ecological stewardship.
THE GOLDEN RULE PRINCIPLE   The golden rule as endorsed by all the great world religions is best interpreted as saying: "Treat others only in ways that you're willing to be treated in the same exact situation."  To apply it, you'd imagine yourself in  the exact place of the other person on the receiving end of the action.  For example,  finding yourself in New Orleans, the last week of August, 2005.   If  you act in a given way toward another, and yet are unwilling to be treated  that way in the same circumstances, then you violate the rule.

  The golden rule, with roots in a wide range of world cultures, is well suited to be a standard to which different cultures could appeal in conflicts.  As the world becomes more and more a single interacting global community, the need for such a common standard is becoming more urgent.






Faith Messages (please take a look!)


Click above to read award winning

faith messages.  Presbyterian,  UCC,

Mormon, Unitarian, Episcopal, Unity,

and Methodist are all represented....

  A good number of global warming
  messages are delivered each year

during the Preach-In on the weekend

near Valentines Day Feb. 14th!


Contact us at:     (we have music ideas, too!)

Utah URI 11414 Quakie Lane
Silver Fork, Ut 84121

phone: (801) 865-7010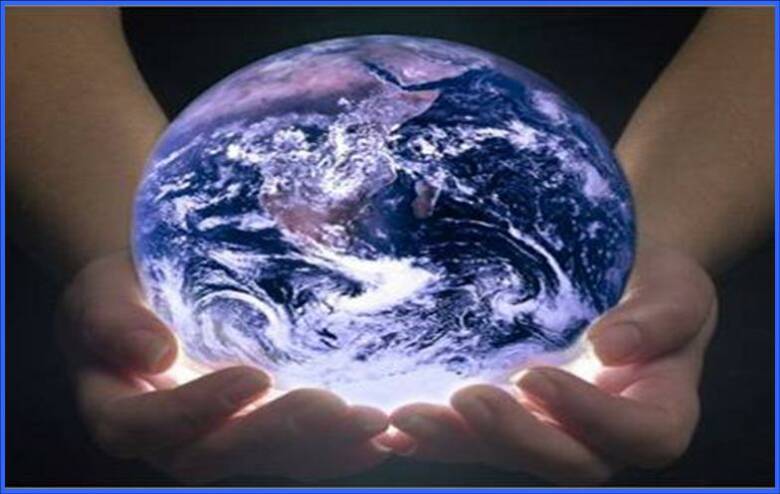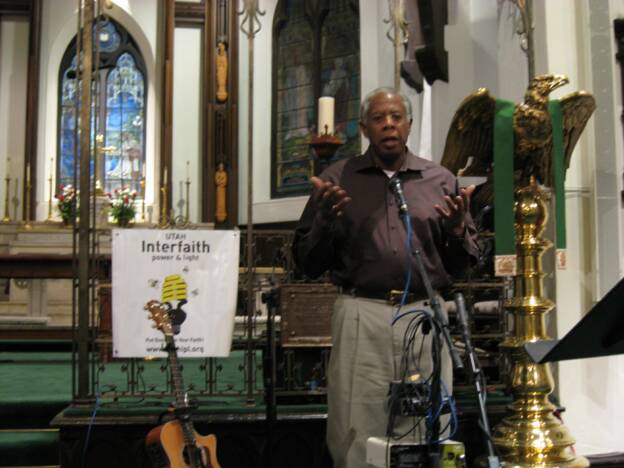 Dr. John Shavers talking about his sermon:

            Gloom and  Doom vs. the 11th Monkey

                     ...it was a cool one -- contact us for more info!

     Please Contact us for more information and help with programs!

Consider hosting a community film screening or a eco-film party -- it's easy!   Cool films are available like "Renewal" , "A Sea Change",
"Killawatt Hours", "Too Hot to Handle", "Dirty Business", "How to Boil a Frog" and "Trouble the Water"

Jim Scott
was in concert at Utah IPL member UU of Ogden (find their site on "Who?")
 
Jim's music is a great resource for earth focus'd services.  His music has been a part of numerous services in Utah and throughout the country.

UtahIPL's Steve Ritchey featured some also, at the 2008 National IPL Conference in DC and played and sang with Jim at the Ogden concert.


As a faith leader, have you written a Letter to the Editor for laws to protect creation?

Here's 2  samples; the second has useful facts:


Sen. Alexander Should Not Lead This  Boycott                    printed November 3, 2009

What can  Senator Alexander be thinking as he leads a Republican boycott of work on  the
climate change legislation pending in Congress? He was elected to  represent all Tennesseans in Congress, and he cannot do it when he refuses to  enter the room.

As a father, ordained clergy and a resident of this  beautiful piece of the planet, I am deeply
concerned about the toll that  climate change is taking, and will continue to take at an increasingly alarming rate.  Senator Alexander's actions are the equivalent of abandoning the future  of Tennessee, our children and the children of the world to what is an  increasingly dangerous situation. His actions are endangering our own  children and, even more immediately, the children of the world's most  vulnerable communities.In coming years, we can expect to see decreased  agricultural productivity, a decline in the health of our forests and  further shrinking of glaciers. (The Great Smoky mountain national park is  already under attack from pine beetles and pollution). Drought, famine and  rising sea levels threaten populations of poor nations that lack resources to  mitigate these consequences.

Sadly, it is those who have contributed the  least to the problem of climate change that
bear the brunt of its  consequences. I encourage people of faith and  all concerned about the  well-being of our communities to contact Senator Alexander to urge him to get  back to the work he was elected to do and support the strongest possible version  of climate and energy legislation. It is his job.

Rev. Douglas B.  Hunt
Executive Director
Tennessee  Interfaith



For our health, jobs, we must pass climate legislation

While I agree with my colleague, state Sen. Brandt Hershman, that hearing from constituents is important (Letters, Oct. 4), I take issue with his comments regarding how U.S. Sens. Richard Lugar and Evan Bayh should vote on economy-boosting climate legislation.

The Senate clearly has an opportunity not just to cut carbon emissions that endanger our health and the health of our children and grandchildren, but also to grow jobs in Indiana.

The non-partisan Congressional Budget Office estimates that the cost of implementing the elements of a federal climate bill would add up to the equivalent of a postage stamp a day per family, with low-income families realizing a $40 benefit by 2020. By 2030, the American Council for an Energy Efficient Economy estimates an average saving of nearly $4,000 per U.S. household through the energy efficiency provisions alone.

Legislation that creates jobs, saves consumers money and reduces our dependence on foreign oil makes sense for Indiana and the country. I join millions of my fellow Americans in encouraging Lugar and Bayh to vote for this crucial bill, and help put Hoosiers back to work.

State Rep. Mary Ann Sullivan

District 97

Indianapolis